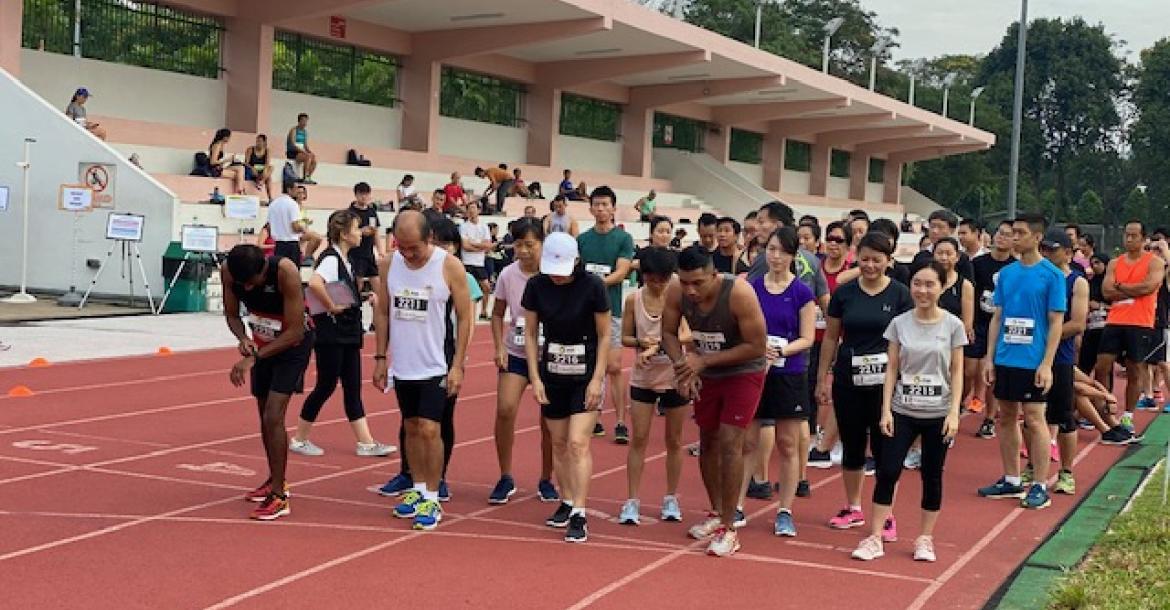 As part of MOE staff well-being programme under OLive, MESRC will be organising the centralised sports for life fitness assessment (Walk/Run test) 2020 as indicated below. To register for the events (login required): Please click link https://www.mesrc.net/centralised-sports-restricted-page
Dates

Time

Venues

7 March 2020 (Saturday)

7.30am to 9.30am

Evans Road Stadium

(Event Completed)

30 May 2020 (Saturday)

7.30am to 9.30am

Anderson Serangoon Junior College

(Event Cancelled)

25 June 2020 (Thursday)

5.00pm to 7.00pm

Anglo-Chinese Junior College

(Event Cancelled)

25 July 2020 (Saturday)

7.30am to 9.30am

Tampines Meridian Junior College

(Event Cancelled)

19 September 2020 (Saturday)

7.30am to 9.30am

Jurong Pioneer Junior College

(Event Cancelled)

22 October 2020 (Thursday)

5.00pm to 7.00pm

Anglo-Chinese Junior College

(Event Cancelled)

7 November 2020 (Saturday)

7.30am to 9.30am

Evans Road Stadium

21 November 2020 (Saturday)

7.30am to 9.30am

Nanyang Junior College
Important Note:
We would like to remind all participants that they should turn up for the test if they had registered as operational costs would have been incurred based on registration numbers. 

Your well-being is important to us, and this event is designed for your benefit. We hope that you will commit your time with us. If you are unable to attend the event, please inform us at least 5 working days in advance so that the vacancy can be released to the next officer.

Please note that registration for this event will be closed when we have reached maximum capacity of 200 pax. Therefore, we would like to advise all staff to submit their registration early to avoid any disappointment. 


Other Information: 
Refer to the attached revised standards for the Sports for Life Fitness Assessment (Walk or Run Test) effective from 1 January 2017. 

Please email MESRC, Mr Ahmad Shah ([email protected]) or contact 64609863 if you have any further queries regarding the above changes.