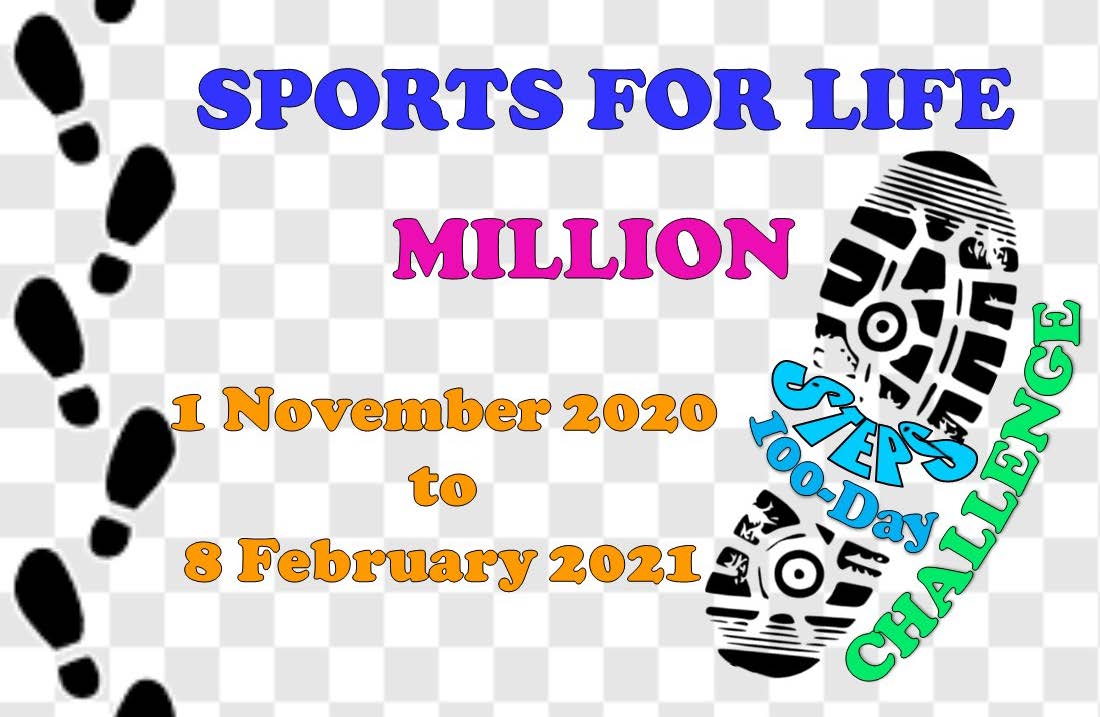 EVENT REGISTRATION HAD CLOSED ON 23 OCT 2020
In view of the COVID-19 situation, the Sports for Life (SFL) Fitness Assessment (Walk or Run Test) has been suspended since April 2020 and will remain so till the end of the year.
MESRC will be organizing the Sports for Life Million Steps Challenge from 1 November 2020 to 8 February 2021 (100-day) duration as a replacement for the usual SFL Programme and leverage on the Pacer App to motivate staff to increase their physical activity on an individual basis. Please note that this is MOE's own Steps Challenge not the 'National Steps Challenge'.
Registration is free and is limited to 5,000 participants only. Registration are subject to availability and accepted on a first-come-first-served basis.