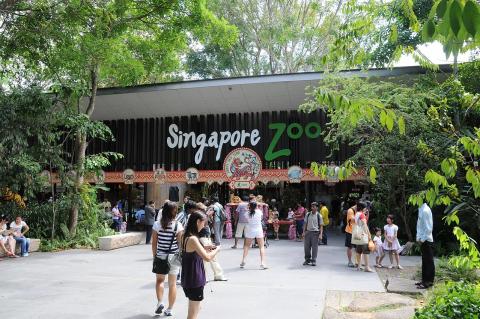 Lee Kong Chian Natural History Museum
Mon: Closed (including public holidays)
Tue – Sun: 10am to 6pm
Last admission at 4.30pm
Wild Wild Wet
Wild Wild Wet is open from Monday to Sunday from 12pm to 6pm. (Closed on Tuesday).
With effect from 27th September 2021 till 24th October 2021, only 2 pax per group/cohort will be allowed entry to Wild Wild Wet.
Zoo and River Safari
Mondays to Sundays, as well as the eve of Public Holidays and Public Holidays. The park will also remain open during selected school holidays. 
8.30am to 6.00pm, last admission 5.00pm
Dining in will resume with up to 5 fully vaccinated guests per table with exceptions made for children age 12 and below from the same household. Unvaccinated guests will be able to purchase food for takeaway.
https://www.wrs.com.sg/en/parks-reopening.html
Jurong Bird Park
Thursdays to Sundays (including eve of public holidays and public holidays). The park will also remain open during selected school holidays
8.30am to 6.00pm, last admission 5.00pm
Dining in will resume with up to 5 fully vaccinated guests per table with exceptions made for children age 12 and below from the same household. Unvaccinated guests will be able to purchase food for takeaway.
https://www.wrs.com.sg/en/parks-reopening.html