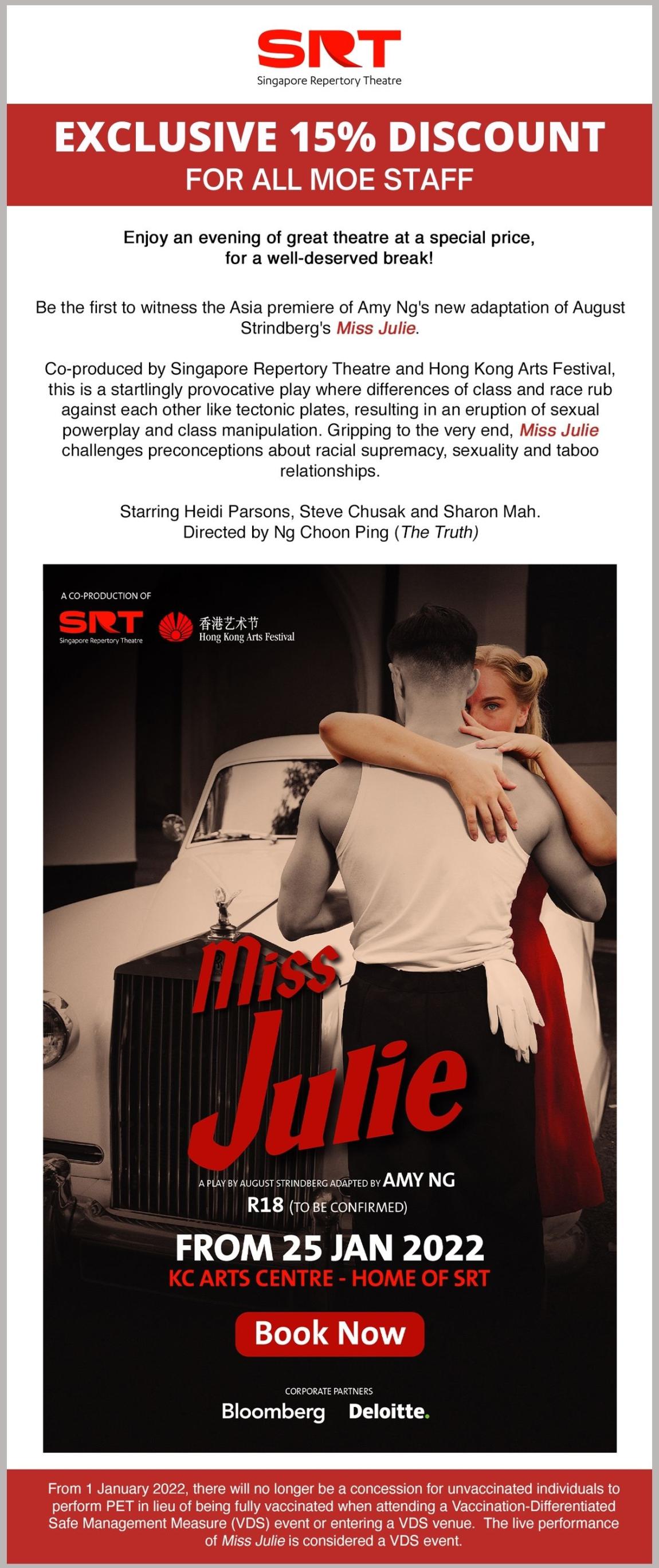 MOE 15% Discount for MOE Staff  

Terms and conditions apply

Only patrons 18 years and above who have purchased a ticket will be admitted. There will be no admission for attendees aged 17 and below

From 1 January 2022, there will no longer be a concession for unvaccinated-by-choice individuals to perform PET in lieu of being fully vaccinated when attending a Vaccination-Differentiated Safe Management Measure (VDS) event or entering a VDS venue. The live performance of Miss Julie is considered a VDS event.